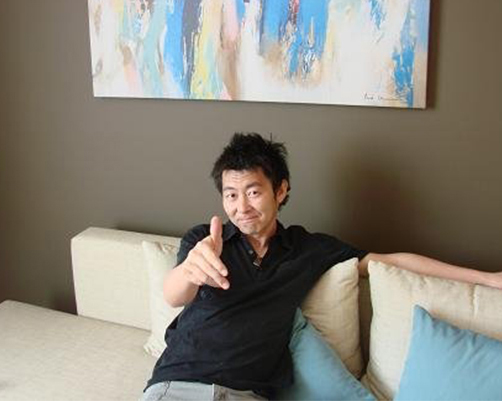 Yukio Shimmura
Worked as a marketing planner and media planner at a magazine publisher, marketing agency, and advertising agency.
Served as producer and director of Sony ExploraScience (Daiba, Beijing) for over 10 years; directed various important projects, from museum redesigning to exhibit and exhibition planning, 3-D video production and general administration.
Familiar with corporate museums not only in Japan but also in Europe, the United States, South Korea, and China.
Gave lectures at Port Museum Network Forum, etc.
Exhibitions
---
Colors of Light
TV-inside
Free Kick
The Expert Eye
Broadcast Evolution
3D Beyond the Edge
Safety Eyes
Expression for Communication
Enjoy! Mobile Apps
Frame Rate
AR : Our Environment
Mobilephone Technology
Pattern Recognition
CG Animation
Let's Search for OS
Space Through Sound and Image
The Eyes of Judgment x Cyber code
Sensor in the Life
AR x Biodiversity
Feel? Real? Trial?
My Ageing
Workshops
---
Disassembly Workshop
CG Animation Workshop
AR Orienteering Workshop
Power Generation and Storage Workshop
Exhibits
---
Voice Visualizer
Visible Voice
Smile Ranking
Ocean Scope
Burgess Scope(App)
Visible Network
Cellualar Cube
Smile fight
…and over 100 more
Programs
---
Story of the Origins of the Universe
Nanospace
Science Investigator
Renewal
---
Directed concept planning and production of Sony Explora Science Daiba and Beijing renewals