We offer consulting services that take into account the various categories that comprise a unique museum. Our goal is not only to create exhibits and exhibitions that are fun and incorporate the latest technology, but also to build upon a specific concept in order to tell a one-of-a-kind story.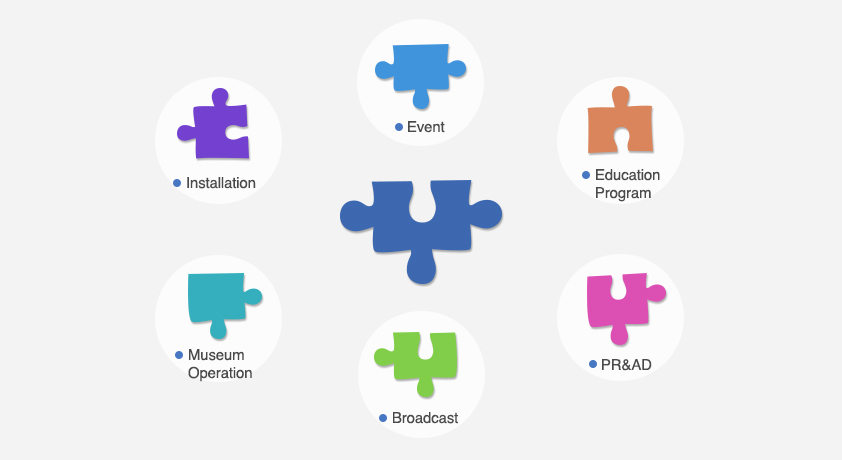 Installation
---
Production of exhibits that represent a company's brand image and technical strengths.
Education Program
---
Planning and production of education programs for children and adults.
Event
---
Planning and implementation of original events to be held in showrooms, CSR activities, museums, etc.
Museum Operation
---
Consulting services for management, exhibit production and events; actual management support.
Broadcast
---
Planning and production of fun, educational films.
PR&AD
---
Consultation and actual support in CSR, PR and advertising .